"Approaching the end of summer with interest rates at nearly their highest level in 20 years, we are seeing an impact on both
buyers and sellers," said Lisa Hill, Orlando Regional REALTOR® Association President. "More homeowners are being locked into
'golden handcuffs' – where they're choosing to stay in their current homes to keep their low mortgage rates, which could be
3% or lower – and more buyers are choosing to wait in hopes that rates go down."
Does this sound familiar? For more information on this topic, be sure to check out my How to Not Make Terrible Real Estate Decisions blog post.
I'll be the first one to admit it- it's been a long, hot, stagnant real estate summer. With interest rates topping 7% and inventory in Oviedo back down to less than a month, things are feeling a little stifling.
Central Florida has around 5,720 homes for sale- a 12% decrease from this time last year. The average sales price is $444,555- a slight decrease from last month (but about the same as this time last year.) While inventory remains the same, just about 2 months.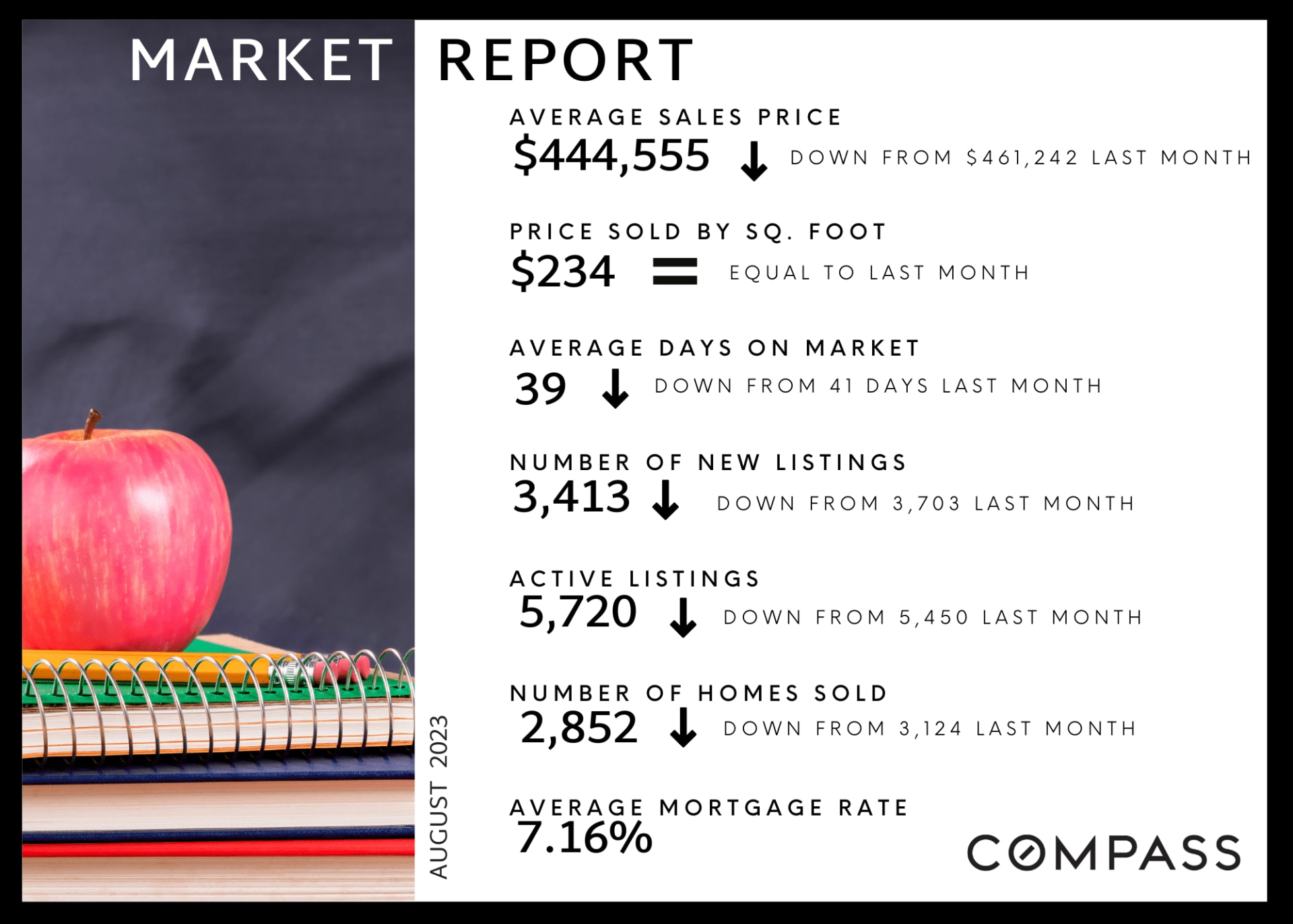 Average days on market varies by zip code. Oviedo is sitting on 21 days, while Central Florida as a whole is about 39 days.
Should we be worried about distressed homes? Likely no. According to ORRA's state of the market report, "25 distressed homes (bank-owned properties and short sales) accounted for 0.9% of all home sales in July. That represents a 10.7% decrease from June, when 28 distressed homes sold."
For specific market data for your neighborhood or zip code, send me a text at: 407-466-2103.